. D. Jordan & Company is the oldest provider of residential appraisals in our area. Our certified residential appraisers meet the highest level of professional standards in the preparation of appraisals for collateral assessment in mortgage lending, estimating values for marketing of properties, estate planning, and civil procedures.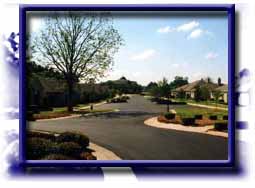 In preparing appraisals for mortgage lenders, approval of qualified appraisers by the lending institution is necessary. Our appraisal staff is qualified and approved by every major conventional lender in our service area. We are also approved to perform appraisals for VA, HUD, and FmHA.
When "time is money" our aggressive "cutting edge" philosophy in technology has allowed us to place our clients in an advantageous position. Quick turn around time is essential to meet the needs of our mortgage lenders. Consequently, we utilize software integrated with a comparable database and digital photography which facilitates the processing of the typical appraisal within 2-3 days. However, timeliness is not the only criteria to be used when judging an appraisal. Detailed reporting and accurate estimates of value further reduce the processing time in the underwriting process. A request from an underwriter for additional explanations or more suitable comparables frequently result in several days delay in the processing of an applicant's loan. Our understanding of the underwriter's requirements consistently results in reduced time and effort in processing a mortgage loan.