hether it is leasing or facilities management our expertise in property management is recognized in both commercial and residential real estate. Our experience in commercial leasing and facilities management includes office space and retail developments. There are several management alternatives available to meet the needs of the client ranging from landlord or tenant representation to facilities management including monthly reporting.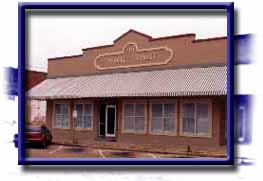 In the leasing of a property, market exposure is fulfilled through the use of local advertising media, as well as, through the nation's largest commercial real estate listing service. Knowledge of available space is essential in representing tenants and procuring appropriate space. Having an adequate supply of desirable office and retail space assures the client of having a choice. Therefore, we strive to keep a full cart to choose from rather than one with limited selection.
Facilities management is provided based upon the client's requirements. We offer periodic reporting of the physical condition, as well as, routine maintenance of our properties. Using qualified technicians and service people, we strive to create an attractive and comfortable environment for our tenants and their customers.