hrough the merger of Rhett Corporation, J. D. Jordan & Company offers the experience of the oldest commercial real estate brokerage company in the area. Bill Rhett has brought the knowledge of two decades of commercial brokerage and development to our company.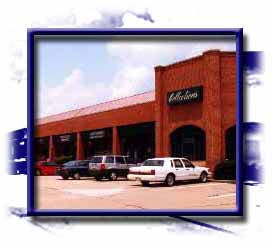 Columbus and the surrounding area is experiencing multi-sector commercial development in many locations. Primary developmental areas are along the U.S. Highway 45 corridor and east of Columbus along the Lehmberg Road and Highway 50 interchange. Our previous brokerage activity in these two areas provides our clients with the necessary information to make knowledgeable decisions. This is evidenced by an inventory of available properties offered by J. D. Jordan & Company, both existing and developmental.
J. D. Jordan & Company has implemented the latest in marketing concepts and incorporated technology to exhibit this aggressive approach. Through the internet, offerings are made available to a broader spectrum of clients. Our properties are listed through the nation's largest commercial real estate listing service reaching over 85,000 real estate professionals. As real estate investment becomes less localized, the market area tends to increase. This is most noticeable in the search for qualified 1031 tax deferred properties. Consequently, offering our properties over the internet and searching for qualified new listings for purchasers creates an enhanced marketing effort resulting in benefits for our clients.