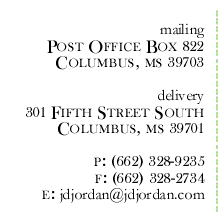 . D. Jordan & Company was founded in 1980 and incorporated in 1983 as a full service real estate firm. Our mission is to provide reliable solutions to real estate questions. This has resulted in the preparation of more than 10,000 real estate valuations including many categories of properties.
The foundation of our company was based in residential assignments. However, as our clients became aware of our ability to provide accurate appraisals in a timely manner, our assignments migrated to commercial properties. We now experience a strong practice in the appraisal of both residential and commercial properties with each division having specialized professional personnel.
A recent merger with the Rhett Corporation, a leading commercial brokerage company, has allowed our company to grow into the retail area of commercial brokerage and leasing. This activity compliments our existing property management section. We view this as a major step in providing comprehensive commercial services to our clients.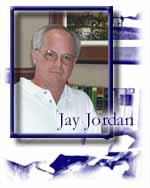 J. D. Jordan, III, began his real estate career while attending Mississippi State University. Upon graduation with a Bachelor of Arts degree in Banking and Finance from the School of Business and Industry, Jay continued his real estate career in multi-disciplines of brokerage, property management and appraisal. In 1980, he founded J. D. Jordan & Company and three years later became incorporated as a full service real estate firm. Jay continues to be involved daily in the operation of the appraisal sections and property management sections. His most recent venture is the acquisition of a leading commercial brokerage firm. Jay enjoys involvement in local civic organizations acting as past board member and treasurer of the Columbus/ Lowndes Chamber of Commerce, board member and past president of Main Street Columbus, board member of the Columbus Rotary Club, and task force leader of the Business Development section of Strategic Long Range Plan for Columbus and Lowndes County. When not engaged in business or civic functions, Jay enjoys hunting and fishing, and the baseball park with his wife and three sons.